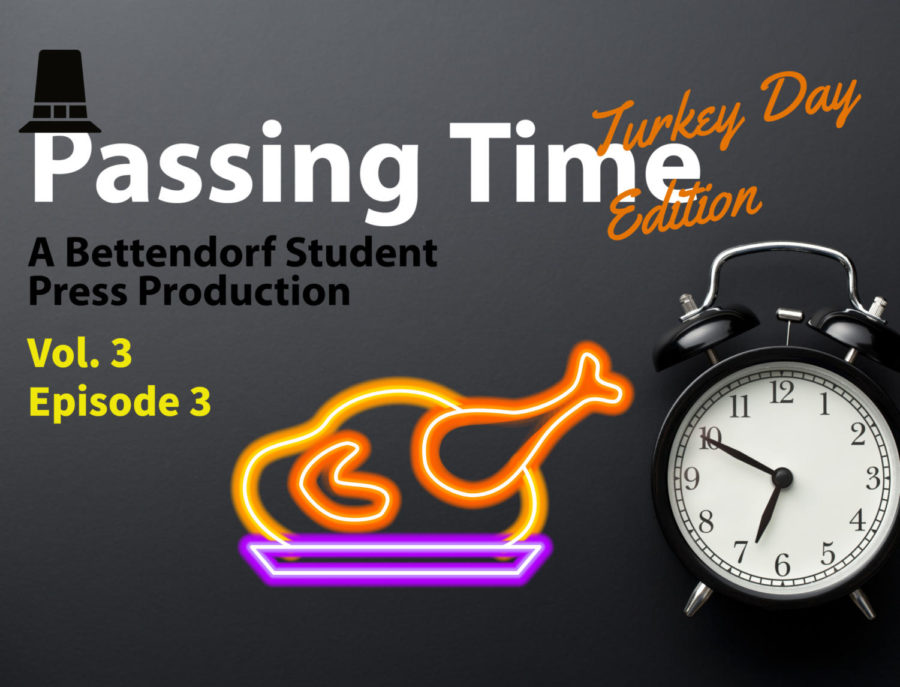 Lauren and Xavier are back with another LjX production: Passing Time, Vol. 3, Episode 3 is here, Turkey Day edition.
Follow us @bettendorfpress20
The Growl: Print Edition, Oct. 27, 2022
Your donation will support the student journalists of Bettendorf High School . Your contribution will allow us to purchase equipment and cover our annual website hosting costs.
Do you have some breaking news, an interesting story idea, or an opinion you want to share? Let us know. Complete the following form and we'll follow up with you. Thanks!